Be prepared, not scared. No kidding!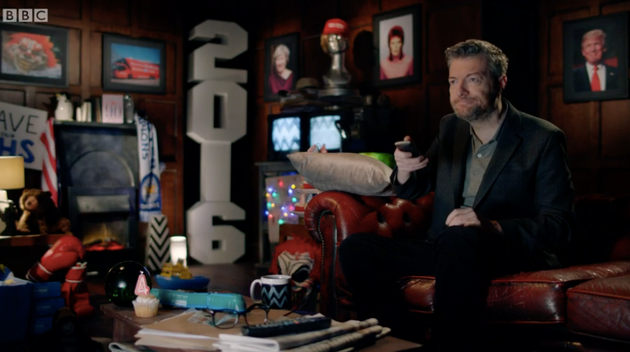 And I'm being entirely practical, not sarcastic (and truthful) like the BBC's Charlie Brooker's 2016 wipe  nor pragmatic (and accurate) like the Guardian's  Climate change in 2016: the good, the bad, and the ugly.
If I were to answer Sarah Marsh's appeal What is giving you hope for 2017 then I would say that:
finally, emergency preparedness is going mainstream in the UK
No, I'm not talking 'prepper', they've been at it for many years and are mentioned in this blog elsewhere (use the search function if you're interested). I'm talking main stream embracing emergency preparedness: regular households, small and medium sized businesses, schools and other communities, even places of worship.  That is, truly, encouraging and very timely.
Today, the BBC highlighted that Terrorism 'first-aid training [is] needed' , mentioning the
launch of a new app called CitizenAid
It aims to be a guide for 'Public Immediate Actions for multiple casualties from shooting, stabbing or a bombing'. In other words, a practical extension for everyone and following on from last year's 'run, tell, hide' campaign by the government. For more on that see "what are invacuation, lock-down and shelter in place" (not just for business). Other highly useful UK preparedness apps include the Met Office weather app and the British Red Cross Emergency app. FloodAlerts is not an app just yet but you can bookmark it in your phone's browser. But back to Citizen Aid and their app which works even offline
Yes, is intended to be able to work without internet connection in case it's unavailable 😉 https://t.co/1lq1bB0lwC

— citizenAID (@ThecitizenAID) January 4, 2017
Their brand new website asks an excellent question at this time of the year:
Why not start 2017 with a resolution to be prepared?
Needless to say, I think that's a very good idea so do download their and the other apps but don't stop there. If you're reading this then you certainly are in the perfect place to start properly with emergency preparedness. It's easy: simply begin at our preparedness hub and browse from there. You will find lots of very useful free resources as well as reliable, cost-effective products that help you get equipped and be better prepared. If you can't find what you're looking for, well, we specialise in custom kits so check that out. Follow us on social media and keep updated (facebook, twitter). That's your preparedness sorted. As for me, I'm particularly excited this year to contribute designing a much bigger and better 'September is Preparedness Month' campaign '30days30waysUK' which is beginning to take shape as I write this as well as piloting a brand new ISO/British Standard on Business Preparedness; more on all this later. For now, I leave you with my best wishes for safe and happy New Year and an
easy solution to your New Year's resolution to be better prepared:
get a kit – make a plan – be prepared; start today!  
Monika  
Tweet thank you for sharing, raising awareness for Emergency Preparedness!
For more EVAQ8 blog simply use the right hand navigation. For emergency kits and practical resources use the top navigation. For FREE resources head over to our Preparedness Hub and find out why we use humour. If you like this post, please share it to help raise awareness for Emergency and Disaster Preparedness. Thank you!
Find EVAQ8 on social media, like and follow us!